TRAINING INVITATION: AUTOCAD 2D - 3D (BASIC) on 18 - 20 MARCH 2018
---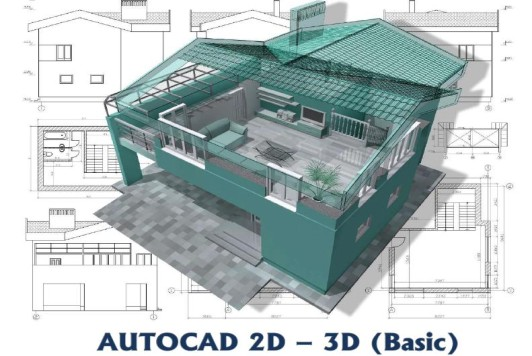 The UAE Contractors Association, in partnership with SELEM DMCC and American University in Dubai , would like to invite you to register for the training course: AUTOCAD 2D – 3D (BASIC) on 18th – 20th of March 2018.
Course Objectives:
Hands-on course covering the basics of AutoCAD, the world's leading design and drafting software. Millions of professionals rely on AutoCAD to create and share precise drawings.
- The course will provide a comprehensive overview of AutoCAD functionality to get you started with computer-aided design and builds the skills needed to start using and working productively in AutoCAD.
- Learn how to navigate through an AutoCAD file and to draw and edit objects such as lines, arcs, circles, and rectangles.
- Increase the efficiency of designers, engineers and drafters by providing them with the ability and confidence to use AutoCAD to create, layer, edit, modify, annotate, dimension, and prepare sheets for plotting.
- Become familiar with the concepts of layers and blocks; learn how to annotate drawings with text, dimensions, leaders, and hatching; & understand how to plot drawings using both model space & paper space.
- Learn more sophisticated tools and techniques.
Prerequisites:
Knowledge of basic design/drafting concepts, procedures, and terminology - Knowledge of the Microsoft Windows operating system
Who should attend: New users from all disciplines interested in learning how to draft in AutoCAD - Industry professionals needing a fundamental knowledge of AutoCAD in order to adopt additional AutoCAD based products (i.e. AutoCAD Architecture, AutoCAD MEP, and AutoCAD Civil 3D)
Course Format:
This interactive course includes:
- PowerPoint presentations
- Hands-on Training
- Topic discussions
- Individual Activities
Training Details:
Date: 18 – 20 March 2018 (Sunday – Tuesday)
Place: Dubai
Time : 6:00 – 10:00 PM
Fees : Dhs 1,800 / delegate
Please feel free to contact us on 04-2979559 or email: info@uaecontractors.org for registration, queries and clarifications.
UAE Contractors Association
SELEM DMCC
American University in Dubai – Engineering College