TRAINING INVITATION: Green Building Core – LEED GA Exam Preparation on 19 - 21 November 2017
---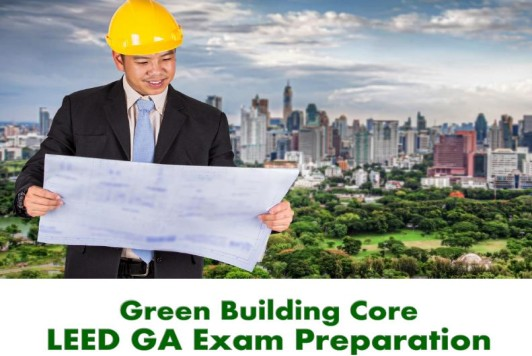 The UAE Contractors Association, in partnership with SELEM DMCC and American University in Dubai, would like to invite you to register for the Training Course: Green Building Core – LEED GA Exam Preparation on 19 - 21 November 2017.
Course Overview:
Through the LEED green building certification program, the U.S. Green Building Council (USGBC) is transforming the built environment. The green building movement offers an unprecedented opportunity to respond to the most important challenges of our time, including global climate change, dependence on non-sustainable and expensive sources of energy, and threats to human health. The work of innovative building professionals is a fundamental driving force in the green building moment. Such leadership is a critical component to achieving USGBC's mission of a sustainable built environment for all within a generation.
Course Objectives:
This course aims to meet the continuing education needs of professionals who are involved in the process of sitting in for the exam to become LEED Green Associates (LEED GA) in advance of becoming LEED Accredited professionals with specialty or for those who need further learning on the principals of LEED design. This program will also benefit government officials, architects, engineers and general public sectors who are interested in managing a LEED Certified Project on behalf of their organizations and who primarily act as owner representatives. On completion of the course, the learners will be able to:
• Present a working definition of the LEED Green Associate body of knowledge
• Understand the LEED GA requirements
• Understand the different categories of the LEED system
• Acquire the necessary knowledge, tips and study hints to pass the exam.
Course Content:
01- Introduction to Green Buildings and LEED Credentials
02- Introduction to LEED Rating Systems
03- Location and Transportation
04- Sustainable Sites
05- Water Efficiency
06- Energy & Atmosphere
07- Materials & Resources
08- Indoor Environmental Quality
09- Integrative Process
10- Bonus Categories
Who should attend:
All industry professionals who are seeking to work on green building projects and more particularly those seeking to become LEED GA professionals and/or work on LEED 2014 projects, including Developers, Building Owners, Client Representatives, Architects, Engineers, Contractors, Consultants, Environmental, Health and Safety Managers, Sustainability and Facility Managers.
Training Details below:
1. Date: 19 - 21 November 2017
2. Place: Dubai
3. Time : 6:00 - 10:00 PM
4. Fees : Dhs 1,800 / delegate
NOTE:
*Certificate of completion from UAE Contractors Association, SELEM DMCC, and American University in Dubai.
Please feel free to contact us on 04-2979559 or email: info@uaecontractors.org for queries and clarifications.
UAE Contractors Association
SELEM DMCC
American University in Dubai