TRAINING INVITATION: Applying VAT in Construction Industry on 11 - 13 September 2018
---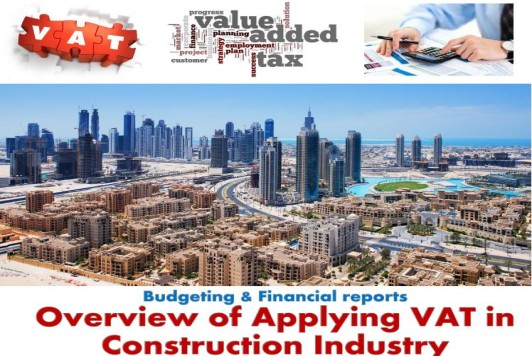 The UAE Contractors Association, in partnership with SELEM DMCC and American University in Dubai, would like to invite you to register for the Training: Overview of Applying VAT in Construction Industry on 11 - 13 September 2018.
Course Overview:
This course focuses on giving overview of Applying and implementing VAT in construction Industry, A value-added tax (VAT), known in some countries as a goods and services tax (GST), is a type of general consumption tax that is collected incrementally, based on the increase in value of a product or service at each stage of production or distribution. VAT is usually implemented as a destination-based tax, where the tax rate is based on the location of the customer.
Course Content:
Overview of VAT
Value Add taxes Definition and Concept
UAE Federal Tax Authority (FTA) laws & Procedures
VAT Legislation & Regulations
Current Projects & Future Projects Adoption for VAT Impact and Budgets forecasting.
Managing Budgeting & Selling Price New projects including VAT
Risk Management overview (Environmental Enterprise Factors including international and external factors and project activities risk)
VAT Impact on businesses and economy
Projects Record Management, financial reports & Organization Process Assessments
VAT Accounting
VAT Administration
Training Details:
Date: 11 - 13 September 2018
Place: Dubai
Time : 6:00 – 9:30 PM
Fees : Dhs 1,800 / delegate
Who should attend: This course is primarily designed for project managers, Risk managers, tender Staff, Financial teams, or any individuals involved in Construction industry.
NOTE: Certificate of completion from UAE Contractors Association, SELEM DMCC, and American University in Dubai.
Please feel free to contact us on 04-2979559 or email: info@uaecontractors.org for registration, queries and clarifications.
UAE Contractors Association
SELEM DMCC
American University in Dubai – Engineering College