TRAINING INVITATION: Revit Architecture (Basic) on 16 - 18 September 2018
---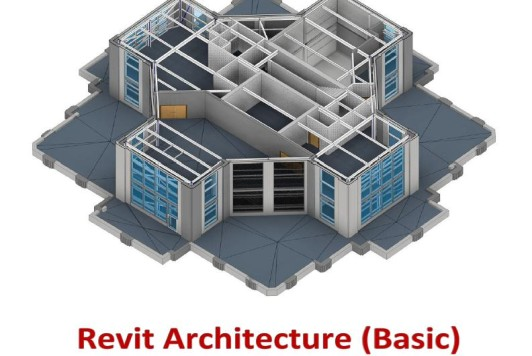 The UAE Contractors Association, in partnership with SELEM DMCC and American University in Dubai – Engineering College, would like to invite you to register for the Training Course: Revit Architecture (Basic) scheduled on 16th – 18th of September 2018, 6:00PM to 10:00PM.
Course Goal:
To assist participants to enhance a fundamental understanding of Revit is Autodesk' s Building Information Modeling (BIM) software that caters to all aspects of a building designing project, used in architectural projects around the world by professional architects, designers and facility planners. In addition, you will be introduced to the Revit's concept massing tool and cover the key principles of object library creation. This powerful application is popular because it lets you create and work with integrated construction documents.
Course Outline:
1. Introduction
2. Basic Drawing and Editing
3. Drawing and Modifying Walls
4. Doors and Windows
5. Curtain Walls
6. Creating Views
7. Floors
8. Components
9. Reflected Ceiling Plans
10. Roofs
11. Vertical Circulation
12. Construction Documentation
13. Annotation
14. Tags and Schedules
15. Detailing in Revit
Who should Attend:
This course is recommended for people who want to create 3D building designing and will include training of Building Information Modeling, viewing the building model, loading additional building components, using dimensions and constraints, design modeling, detailing and drafting, construction documentation, using walk through technique, sun and shadow techniques, creating legends and keynotes, and rendering the projects. Target customers are architectural practices, visualization studios, production houses, advertising agencies or other such departments that work in large organizations.
Training Details below:
Date: 16 - 18 September 2018
Venue: Dubai
Time : 6:00PM – 10:00 PM
Fees : Dhs 1,800 / delegate
NOTE:
*Certificate of completion from UAE Contractors Association, SELEM DMCC, and American University in Dubai - Engineering College.
Please feel free to contact us on 04-2979559 or email: info@uaecontractors.org for registration, queries and clarifications.
UAE Contractors Association
SELEM DMCC
American University in Dubai – Engineering College