TRAINING INVITATION: Health & Safety in Construction Industry on 9 - 11 December 2018
---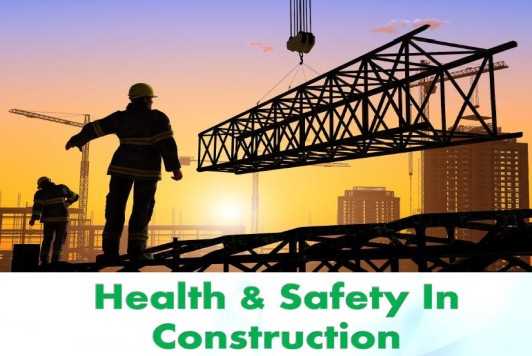 The UAE Contractors Association, in partnership with SELEM DMCC and American University in Dubai, would like to invite you to register for the training: Health & Safety in Construction Industry scheduled on 9th – 11th of December 2018, 6:00PM to 10:00PM.
Course Overview:
Good practice in health and safety makes sound business sense. You can:
Perform tasks safely and in compliance with legal requirements
Identify and report issues and concerns relating to health and safety practices
Reduce environmental impacts from work activities
Behave when discovering a fire or hearing the fire alarm
Course Objectives:
This course provides the essential tasks for achieving healthy and safe construction sites. It will help you to identify hazards, reduce risks, and create an environment of safety, all parties take responsibility towards best practices.
At the end of the course delegates will be able to:
understand Health & Safety definitions and procedures
have an understanding of health and safety law
identify how their role fits into the control and management of the site
appreciate the need to perform safely and to stop and ask for advice if not sure
feel obliged to report unsafe acts to prevent an accident
Course Format:
This interactive course includes:
Powerpoint presentations
Real-life examples
Course Content:
01-Introduction to health & Safety.
02- Causes of accidents and ill health.
03- Employee's Responsibilities.
04- Identifying Hazards
05- Understanding of Safety Signage and Procedures
06- Identifying of Risk, and response
07- Manual Handling (Ergonomics)
08- Reporting Injuries, Diseases & Dangerous Occurrences
09- Provision & use of Workplace Equipment
10- Personal Protective Equipment
11- Control of Substances Hazardous to Health. Response
12- Workplace (Health, Safety & Welfare)
13- Material Handling
14- Fire Safety
15- Electrical Safety
16- Chemical Safety
17- Handling tools
18- Stair & ladder Safety
19- Scaffold Safety
20- Excavation Safety
21- Safety Culture is our reasonability towards others & environment
22- Case Studies
Training Details below:
1. Date: 9 – 11 December 2018
2. Place: Dubai
3. Time : 6:00 - 10:00 PM
4. Fees : Dhs 1,800 / delegate
NOTE:
*Certificate of completion from UAE Contractors Association, SELEM DMCC, and American University in Dubai - Engineering College.
Please feel free to contact us on 04-2979559 or email: info@uaecontractors.org for registration, queries and clarifications.
UAE Contractors Association
SELEM DMCC
American University in Dubai – Engineering College